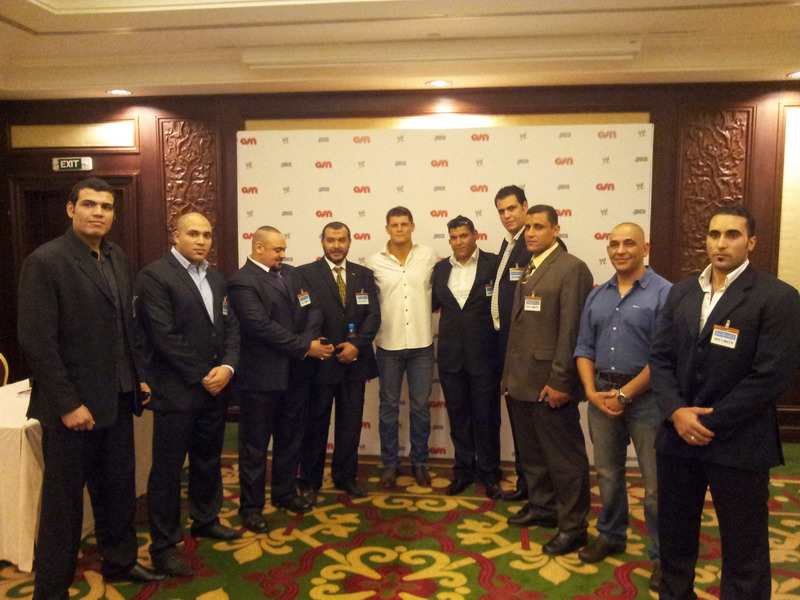 Firewall is in charge of security of most distinguished OSN and WWE event as part of their world tour that includes Cairo.
The World Tag Team Champion and WWE Tag Team Champion Cody Rhodes was guest of honor during press conference that took place in JW Marriott in Cairo on Saturday, September 22.

"As the first to come to Egypt, I am extremely excited, I don't know anyone in my locker room who isn't excited," Rhodes told his fans.Rhodes adds that as a kid he was fascinated with ancient Egypt and to see the pyramids and monuments he's seen on television and films in real life proved a lot of fun.
The games will feature international champion Cody Rhodes, along with world-renowned wrestlers including Sheamus, Zack Ryder, DolphZiggler. American wrestler Rhodes visited Cairo this weekend to get a head start on his opponents.
"I volunteered to come — a small group [and I] did. Our time off is actually now, usually, but I had no reservations," says Rhodes. 
"I've been welcomed with open arms here."
https://www.firewallegypt.com/en/wp-content/uploads/2012/09/OSN-and-WWE-event.jpg
600
800
firewallegypt
http://www.firewallegypt.com/en/wp-content/uploads/2022/08/WhatsApp-Image-2022-08-08-at-2.05.53-PM-300x86.jpeg
firewallegypt
2012-09-22 17:25:17
2022-08-08 23:39:00
OSN and WWE event